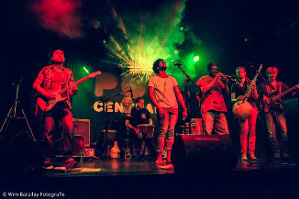 To the right you see a photo of PaPa GoNi, a wellknown Dutch Afropop band. During Tuka Tuka 2018 Paulus Kock, record holder fastest-fully-booked-workshop-teacher-at-tuka-tuka-weekend, versatile musician and band member of PaPa GoNi, will mold a select group of musicians into an Afropop band.
Who knows, it might be the beginning of a great new topnotch Afroband..
During the weekend Paulus will be hosting two workshops that take the whole day for those who register for it. Songs will be learned, as well as other aspects of stagecraft. Think about technique, show elements, anything that will make a bunch of musicians thrown together into a proper, stage worthy band.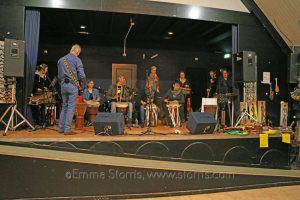 Who can register for this workshop? First of all, this workshop is only accessible for musicians who already play an instrument. The focus of this weekend workshop is not on learning how to play an instrument, but learning how to play as a band. If you play two or more instruments well, it is even better. That way you and your fellow band members can roulate, which will make your set more diverse.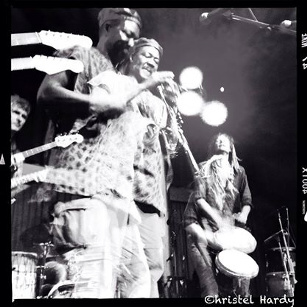 Necessary to be able to register for this workshop:
experience with one (more is even better) of the following instruments:

vocals
djembe
doundoun
drums
conga
other percussions instruments
ngoni
cora
electric guitar
bass guitar
wind instruments, like trumpet, saxophone
keys
ask us about other instruments

it is only logical that not everyone can play the same instrument at the same time. We can therefore only admit one or two people per instrument. It helps if you play more than one instrument. Please inform us when registering.
your own instrument(s)
an African inspired stage outfit (by all means, be creative!)
Skip back to main navigation