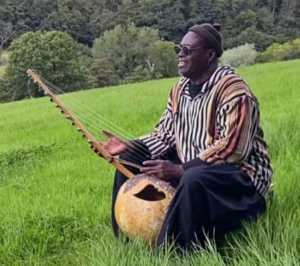 Victor Sams is a well-known figure in the Dutch African music scene. He teaches both djembe and ngoni and performs at home and abroad. With more than 25 years of experience, he can safely be called an old hand in the field. Victor brings a sea of experience with him.
Victor Sams turns a ngoni workshop into a party
Victor is known as an entertainer pur sang. Wherever he goes, he knows how to make a party like no other. You will certainly not be bored with him. If you're going for solid music education that never gets boring, then you've come to the right place. It's possible during the Tuka-Tuka Weekend!